Radon Management Module
Sample, testing, and historical radon information for facilities, organized from a single access point.
Radon Management Software – Module Benefits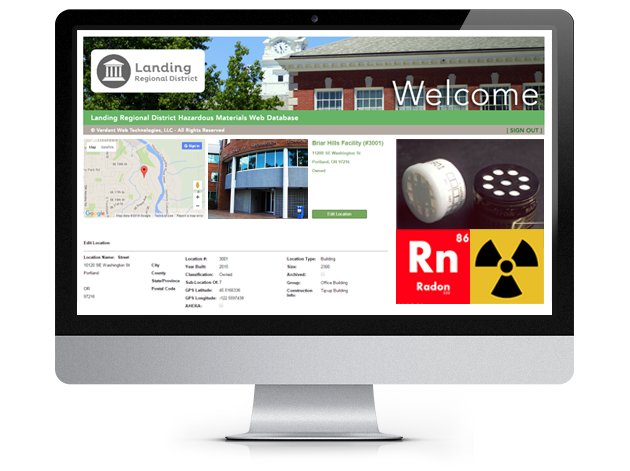 Radon data tracking and waste stream management is simple with Verdant Web Technologies' Radon Management Module. This web-based tool allows for quick and secure access to facility-based radon testing data for facility managers and users. Our web-based system enables multi-facility organizations to track testing results and reports.
Radon Management Module Features
Track and print radon sample results by location
Reporting templates for short term, long term, and continuous testing
Document upload capabilities
Sort and track exceedances from initial tests through mitigation
Web-based system. No bulky software required.
Part of our EHS management software for maintaining environmental compliance.
Getting started is easy.
Request a free walk-through to see if Verdant is the right solution
for your organization's compliance management needs.