Lead-Based Paint Management Module
Instant access to lead inspection information, risk assessments, and sample information.
Lead-Based Paint Management Software – Module Benefits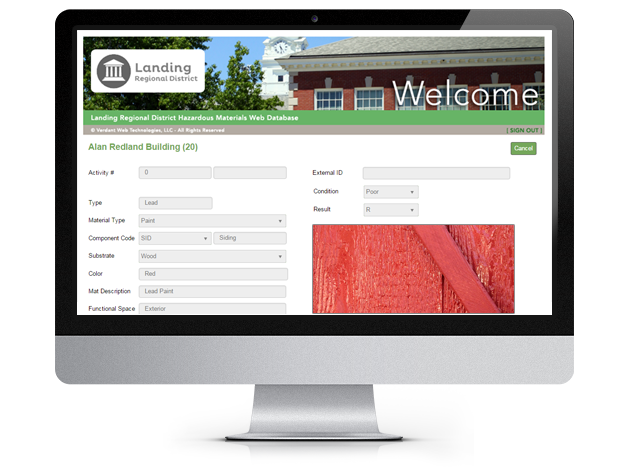 Verdant's 
Lead-Based Paint Management Software
 module expands our robust compliance management system enable easy maintenance of EPA-compliance or management of facility risk related to lead-based paint with built-in lead-based paint activity logs. Users can monitor and track hazards, historical personal exposure,  and task-specific criteria.
Lead-Based Paint Module Features
Tracking of lead hazards
Tracking of material location and quantities
Track sample information: paint, wipe, TCLP, soil, air, and XRF
Activity-based recordkeeping and reporting
Accessible, secure web-based system. No bulky software required.
Mobile access on most devices
Compliance with U.S. Environmental Protection Agency (EPA)
Compliance with most state and local regulatory standards
Part of our EHS management software for maintaining environmental compliance.
Getting started is easy.
Request a free walk-through to see if Verdant is the right solution
for your organization's compliance management needs.