Asbestos Management Software Module
Easily track, update, and manage asbestos and AHERA compliance information.
Asbestos Management Software Benefits
Compliance is simple and paperless with Verdant's 
Asbestos Management Software Module
.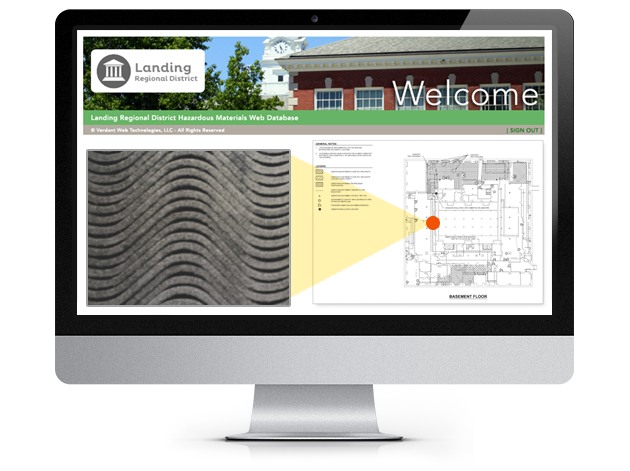 Our web-based system offers quick and secure access to asbestos data. This enables multi-facility organizations to track a wide range of asbestos information, databases, reports, and building-level data. Users save valuable time previously spent locating information and compiling reports of recent and historic data for maintenance and/or major projects.
Asbestos Management Module Features
Commercial / Industrial recordkeeping and assessment tools
AHERA reinspection recordkeeping with Periodic Surveillance tool
Budgeting estimates and concern prioritization
Activity recordkeeping for O&M, abatement projects, and inspections
Tracks material types, location, and quantities
Bulk sample tracking
Drawings and photo tools
Summary and detailed reports
Web-based system. No bulky software required.
Part of our EHS management software for maintaining environmental compliance.
Assists in compliance with AHERA, OSHA, NESHAPS, SDWA, CERCLA, CARA, CWA, CAA, and sustainability guidelines for ISO 9001, ISO 14001 and OHSAS 18001.
Getting started is easy.
Request a free walk-through to see if Verdant is the right solution
for your organization's compliance management needs.